Back to all posts
Posted on
RJHS Return to School Plan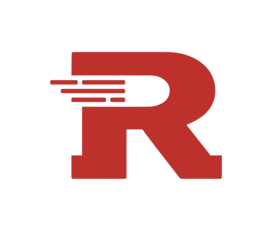 Hello RJHS Families,
During this unprecedented time, we appreciate the many concerns families will have about how RJHS will approach students returning to their classrooms. We also respect that each person has a unique opinion about the seriousness of the coronavirus and measures that should be taken to help offset risks associated with it. Thank you in advance for your patience with us as we create a plan that aims to meet the needs of all stakeholders. We will continue to place student safety and wellbeing as our top priority.  It is critical for us to follow both Alberta Health's and Alberta Education's guidance as closely as possible. It is important that we do our best to not become a location where the virus is spread. 
Alberta Education's Scenario 1 Plan says:
"There are measures that school settings in Alberta can take to reduce the risk of transmission of respiratory illnesses, including COVID-19. Such measures include, but are not limited to, hand hygiene, respiratory etiquette, physical distancing, increase frequency of cleaning and disinfection and having staff and children/students stay home when ill are important steps that can support the health and wellbeing of our children/students, staff and community. School authorities in consultation with their local Medical Officer of Health (MOH) should implement the guidance for schools as applicable to their unique situation."
Each school in the province, division and community is unique. We are all aware that guidelines and measures are only effective if they are followed, so please be supportive of the school and your student in following the attached plan. If students see the adults around them as supportive it will help them feel comfortable with the required measures of returning to their school. 
The attached document explains how our school will implement measures to reduce risk. PLEASE understand that the attached document is living and will likely change due to better ideas and changing provincial requirements. This document is meant to provide information as early as possible to help us prepare for students. We will do our best and make changes as they are needed to reduce risk and look after the well being of students. The intent of these measures is to reduce opportunities for the coronavirus to spread. Feel free to contact me with any questions at jared.heggie@westwind.ab.ca or 403-752-3348.
Jared Heggie
Principal
Raymond Junior High School
Important Information