Back to all posts
Posted on
Basketball Tryouts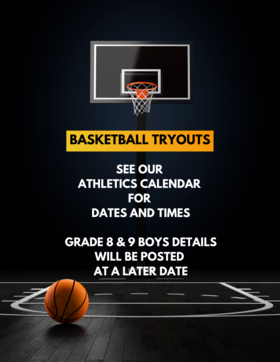 Grade 8 & 9 Boys Tryouts have now been added to the calendar.
Sign up sheets have been posted at the school for interested students. If your child has signed up to try out, the Basketball Release Form must be completed - this was emailed to parents on October 11. It can also be found on the website under Athletics > Release Form > Basketball Release Form. It is a google form that is submitted online.
Check the Athletics Calendar for dates and times of tryouts!