Back to all posts
Posted on
Grade 9 Play - Guys & Dolls Jr.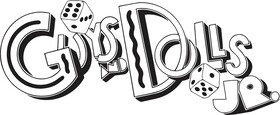 Our Grade 9 Drama students have been getting ready to perform Guys & Dolls Jr. on stage, and are excited about this performance!  Tickets will go on sale Monday, May 8 at the RJHS office; please stop in to select your tickets (8:00-11:45, 12:45-3:20).
The show will run from Tuesday, May 23 through Friday May, 26 at 7:00pm each night.  Tickets are $8 each, and can be paid for at the school office by debit, eTransfer or cash (no refunds or exchanges).  Tickets will also be sold at the door on show nights, with doors opening at 6:30pm.  Thanks for your support!